We are proud to have helped various leading organisations in Auckland, Wellington and throughout New Zealand to thrive, engage and .

"Through the Umbrella wellbeing survey we were able to understand our organisation better and developed a programme to suit our needs. As such, the mental wellbeing workshops for our leaders were outstanding. The workshops have equipped our leaders with more understanding about mental wellbeing and enabled them to have quality conversations with their team members. We've made it safe to talk about mental health, it's been an invaluable investment in our organisation and our people."
Vicki Caisley
Chief People & Strategy Officer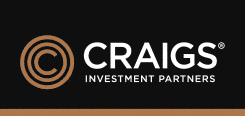 "It was important to us to offer our people something they would genuinely benefit from, both in relation to their resilience and effectiveness at work, and also in their personal lives. The Umbrella team delivered an engaging resilience programme across several locations. They were flexible, professional and provided the necessary expertise to ensure the programme was a success."
Oliver Pomfrett
Head of People and Performance
"The work that Umbrella tailored for us was right on the mark. We are a business built on our people and to have them skilled with tools and techniques they can use multiple times a day has been transformational. Everyone is using consistent language helping themselves and each other regularly and professionally. Feedback has been fantastic from the team and the investment was worth every penny. Thank you"
Troy Turner
Managing Partner

"Participants in the resilience training sessions have learned skills and techniques that are relevant and practical for the challenges and circumstances they face. Umbrella's work makes a positive difference for our people – both at work and in their wider lives."
Luke Southorn
Director Human Resources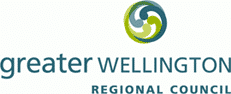 "Gaynor and her team of resilience psychologists have engaged successfully at every level in the organisation, delivering practical, evidence-based resilience programmes that speak directly to people about their real working and personal lives."
Ian Clark
HR Manager
How can we help you?
Robust evidence from academic and business case studies link employee resilience and wellbeing with improved employee engagement, creativity and innovation, talent retention and organisational productivity.
We work where our clients are, and are happy to travel from our Wellington and Auckland offices. We design the most effective programs to demonstrate improved business outcomes for our clients.