We are proud to have helped various leading organisations in Auckland, Wellington and throughout New Zealand to thrive, engage and .

"Through the Umbrella wellbeing survey we were able to understand our organisation better and developed a programme to suit our needs. As such, the mental wellbeing workshops for our leaders were outstanding. The workshops have equipped our leaders with more understanding about mental wellbeing and enabled them to have quality conversations with their team members. We've made it safe to talk about mental health, it's been an invaluable investment in our organisation and our people."
Vicki Caisley
Chief People & Strategy Officer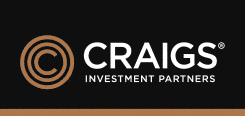 "It was important to us to offer our people something they would genuinely benefit from, both in relation to their resilience and effectiveness at work, and also in their personal lives. The Umbrella team delivered an engaging resilience programme across several locations. They were flexible, professional and provided the necessary expertise to ensure the programme was a success."
Oliver Pomfrett
Head of People and Performance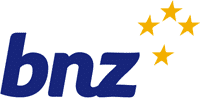 "The Umbrella team understood our unique objectives and delivered an outstanding resilience programme tailored to our needs … Umbrella's depth of experience, cutting edge research and practical application brought strong credibility and buy in for the programme."
Renetta Alexander
Manager, Enterprise Learning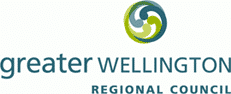 "Gaynor and her team of resilience psychologists have engaged successfully at every level in the organisation, delivering practical, evidence-based resilience programmes that speak directly to people about their real working and personal lives."
Ian Clark
HR Manager

"Gaynor and the team at Umbrella worked in partnership with us to deliver tailored solutions that met our unique needs. We look forward to our continued relationship with Umbrella and their assistance in helping to build the mental resilience of our people which enables them to deliver world class paramedic care to the people of greater Wellington."
Kristin Murray
Executive Manager People and Capability

"The resilience modules and coaching service provided by Gaynor and the team at Umbrella have made a significant difference to our people's wellbeing. Individuals have said they now have the tools to break down situations that have had them stuck in the past and are able to confront situations that they would have previously avoided."
Nicole McKenzie
Recruitment & Project Co-ordinator

"Thanks for the first follow-up reminder!
I attended the resilience training workshop on 20 November and want to say an enormous thanks to Anouk for her brilliant facilitation of that session. And to you for your book.
I have been around this leadership work for some time now (only one year with the MOJ) but previously in the private sector, and I wish I had come across you earlier. The resilience training session on the 20th was by far the best seminar/workshop I have ever attended in my working life and I am very grateful for the opportunity. I learnt so much that I am able to apply each day.
Thanks so much."
Court Services Manager Ministry of Justice

"As part of our well-being programme and recognising that stress and its associated impacts could present a health risk to us, Umbrella ran a series of 'Strengthening Resilience' workshops for our managers and team leaders. The feedback was extremely positive and the participants felt it provided both a great overview of the theory of stress and resilience as well as very practical ways of recognising and managing it for themselves and their people."
Jan Mottram
Human Resources Director
"The work that Umbrella tailored for us was right on the mark. We are a business built on our people and to have them skilled with tools and techniques they can use multiple times a day has been transformational. Everyone is using consistent language helping themselves and each other regularly and professionally. Feedback has been fantastic from the team and the investment was worth every penny. Thank you"
Troy Turner
Managing Partner

"Participants in the resilience training sessions have learned skills and techniques that are relevant and practical for the challenges and circumstances they face. Umbrella's work makes a positive difference for our people – both at work and in their wider lives."
Luke Southorn
Director Human Resources
How can we help you?
Robust evidence from academic and business case studies link employee resilience and wellbeing with improved employee engagement, creativity and innovation, talent retention and organisational productivity.
We work where our clients are, and are happy to travel from our Wellington and Auckland offices. We design the most effective programs to demonstrate improved business outcomes for our clients.