Registered Clinical Psychologist
MSc(Hons), PGDipClinPsyc, MNZCCP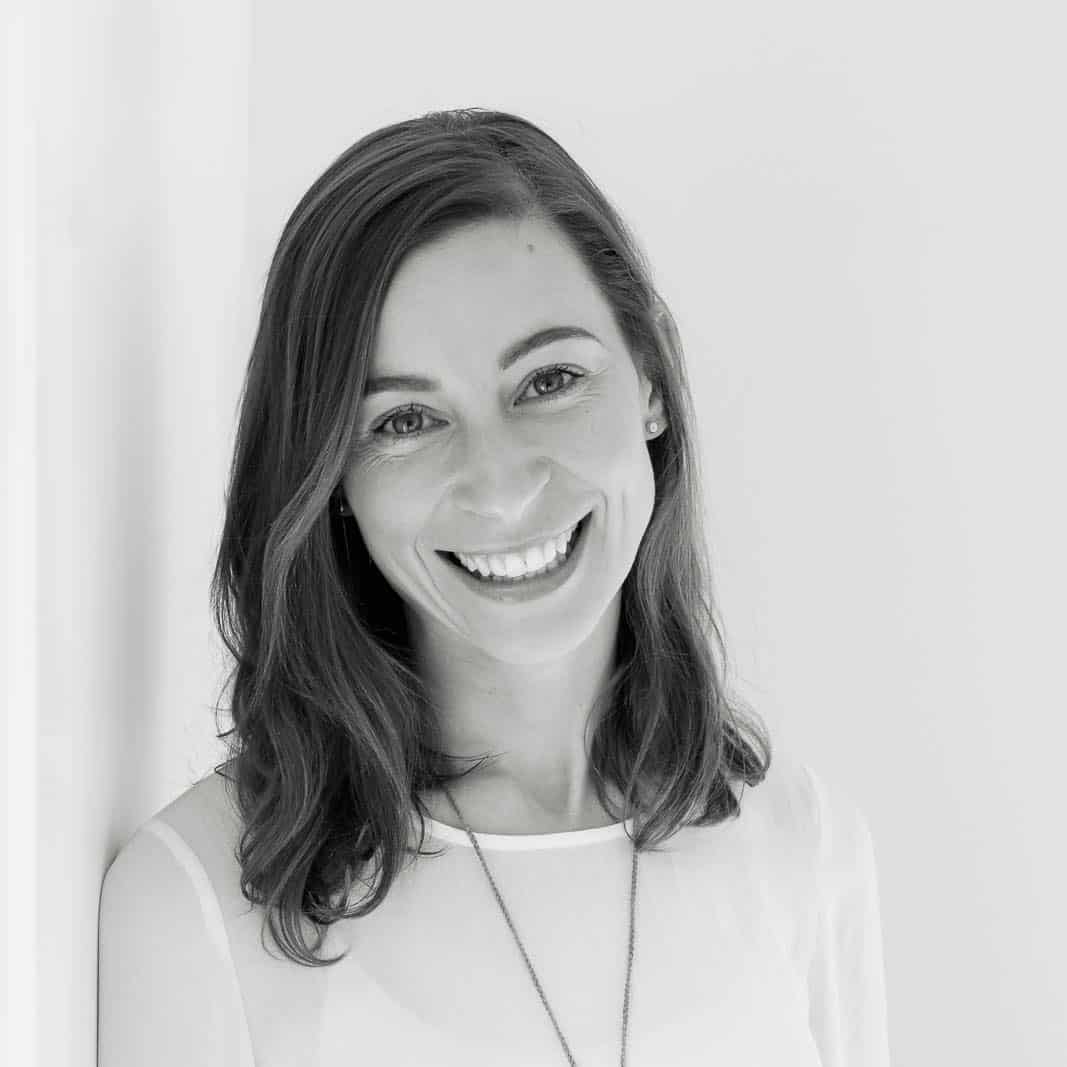 Jasmine Harding loves working 'at the top of the cliff'. "At Umbrella, we're front-footing mental health and having really positive conversations about how we promote good mental wellbeing. That's so uplifting and energising."
After 9 years in clinical psychology, including four years at the Victoria University of Wellington, Jasmine was attracted to Umbrella for the opportunity of working in health promotion. 
"Clinical work can be reactive and heavy, and you often feel like the ambulance at the bottom of the cliff. Instead, Umbrella's approach is about working to keep everyone well and promoting mental wellbeing."
Jasmine splits her time between one-on-one coaching with clients from the smallest businesses to the busiest corporates, and facilitating Umbrella's workplace wellbeing workshops. 
"I particularly love facilitating our 'Thrive' workshops. They're so well named as we concentrate on positive psychology, teaching techniques and concepts that allow people to do just that – thrive. At Umbrella, we operate in a space where we can make meaningful changes for people. Rather than focusing only on those who are unwell, we focus on keeping everyone well."
In addition to her clinical experience – including working with people with a wide range of anxiety, depression and eating disorders – Jasmine has a strong research background, having worked at children's research centre in the prestigious Okinawa Institute of Science and Technology.
She brings that experience to her Umbrella work, ensuring well-researched information features in her workshops. "Sometimes people feel that talking about mental wellbeing and health is a bit 'fluffy'. But when you show them all the research that sits behind what we do, they are more receptive.
"Like the Socratic method, in our workshops we present the information and ask people to think, 'How does this apply to me – my work, my personal life?' We build on the good things people are already doing, which opens up a discussion. It feels collaborative and keeps participants engaged."
"Jasmine was very clear and adapted to our energy. Very kind and well done."
"Thank you for showing such complex theory and research in such a simple way."
"Many thanks. Lovely manner, great info, useful strategies, time for personal application."
"Jasmine was lovely and engaging. Very informative and useful in work."
"Jasmine gave a really grounded presentation which was interactive."
Christmas time can be really special for some, really tough for others and many other dynamics in between. At Umbrella, we know from our wellbeing assessments with New Zealand [...]
Clinical psychology has traditionally focused on suffering, misery, conflict and mental illness within humans. As a result, the profession has come under scrutiny! As clinical psychologist Martin Seligman nicely [...]
As New Zealanders adjust to life outside of lockdown, we've had a range of conversations with employers and employees around how workplaces will proceed in the "new normal".  For [...]
Contact Umbrella for an inspirational speaker on mental health, practical tips and solutions for improving employee wellbeing and healthy workplaces. Our presentations and keynotes are often described as a conference highlight.

AUCKLAND OFFICE
Level 4, 139 Quay Street,
Auckland 1010
WELLINGTON OFFICE
Level 1, 1 Woodward Street,
Wellington 6011
P: 0800 643 000
E: office@umbrella.org.nz
Sign up to our monthly newsletter